When starting out on your inbound or SEO journey with an agency, there are a lot of things to consider, especially if it is your first time working with an agency.
Contrary to popular opinion, agencies are not full of magicians.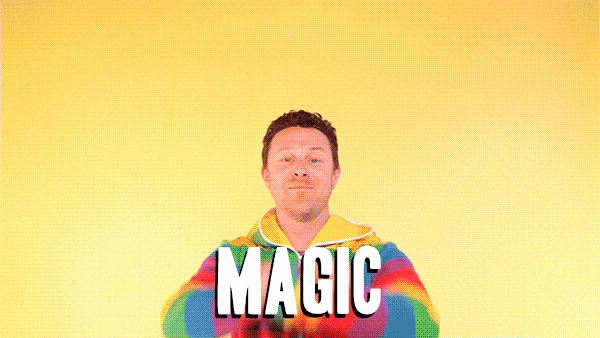 In order to get the most out of your SEO or inbound marketing agency, you need to be involved.
One thing that we tell our clients up front is that we're never going to be as much of an expert in their business as they are. They will always be the 1a expert. Our goal, instead, is to be the 1b expert. In order to get there, we need some help though.
Let's take a look at how you fit into the client-agency relationship and how you can get the most out of your agency.
Education
Like I just mentioned, you're the expert in your business. You're in it day in and day out. An agency is never going to get to that same level of expertise in your business, but their goal is to become your company's next biggest expert. They should be able to deliver a succinct elevator pitch on your business, be able to answer all the common questions about your business, and find the same tone, voice, and perspective that you have.
In order to do that, your agency is going to need your help with education. Any good agency knows that they need to take the time to thoroughly learn about their client's business in order to accurately and successfully market it. That's the first place where you come it. There is only so much we can learn through research. That extra 10% is needed from you to take the knowledge from the level of a very sophisticated consumer to a business expert. Taking the time to truly educate your agency about your business, processes, team, goals, and previous experiences will make all the difference. After all - your agency is supposed to be a partner, right?
Full Buy In
One of the biggest things that can kill a client-agency relationship is having someone, anyone on your team that is not bought in. Without getting the entire team bought into the journey, process, and goals that you're trying to achieve through your relationship with your agency, your campaign will never be as successful as it could be.
If someone on your team is not bought in, be transparent about it and find the root cause. Maybe they've had a bad experience with an agency in the past, maybe they have a different idea of what you should be doing, or maybe they just really don't understand the process. By addressing the issue up front, you'll be able to clear it up and get everyone on the same page and moving in the same direction.
Approvals
One of your biggest roles in the client-agency relationship is the approval process. As an agency, development of content for clients is crucial and can be extremely impactful for your campaigns and business, but it cannot have an impact if it's not shared. Whether it's a blog post, a downloadable piece of content, a landing page, a press release, or any other kind of content that requires approval, if the approval is delayed, so are the results.
Be up front with your agency about the best way to get approvals. Whether you want to use the client portal, email, Slack, or another method for approvals, it's in everyone's best interest to streamline the approval process and get content out as quickly and efficiently as possible.
Monthly Meetings
One thing that we require from all of our clients is at least one meeting per month to go through progress, analytics, and strategy for the next month. This meeting is very important as it helps to keep everyone in alignment and since we are a data-driven agency it lays the ground work for the following month.
Many clients may need more than the one meeting per month, but this is the bare minimum. Committing at least an hour per month to keep your business and agency on the same page is well worth the time and effort. Your monthly meeting should be viewed as a priority and something you simply cannot miss.
Sales Transparency
As with any partnership, transparency is key.
Giving your marketing agency insight into your sales and revenue can have a tremendous impact on your marketing campaigns. This is a critical piece to know what is working to produce sales and what is not.
We get it. Your marketing campaign isn't about vanity metrics. You don't care about website visitors, keyword rankings, engagement, downloads, or how many people your content has reached. Simply said - what gets a marketer excited is not the same thing that gets a business owner excited. What you actually care about is sales. But how can you expect your marketing agency to optimize their efforts to produce sales without giving them updates on sales?
There has always been a wall between marketing and sales, but in order to be as successful as possible, that wall needs to be broken down.
A client-agency relationship is a big deal and one that can make or break a business. That's why it's important that you take an active role in the relationship. Typically, the first step in a new relationship is to develop a solid strategy and game plan. That's why we have developed the HIVE GrowthPlan. Through this 40+ page document, our team will audit and identify all opportunities, issues, and challenges to layout a full plan for growth over the next 12 months. We invite you to checkout the GrowthPlan today and chat with one of our inbound marketing specialists about how to incorporate the GrowthPlan right away. You can't know where you're going with out a roadmap!